Why use BulkMaster?
'We wouldn't have been able to grow so rapidly without a solid system to manage the trucks, jobs, clients and invoicing. BulkMaster has been indispensable and key to our rapid expansion. I would not hesitate to recommend it.'
Fergus O'Kelly, Adstock Bulk Solutions
'We have had a fast and efficient service from Lambert/rubicon and we're very impressed with BulkMaster. It's easy to use, and now we couldn't be without it.'
Stevie Lewis, R Adams & Sons
Why use BulkMaster? For these reasons...
Foundation
Do more with less and grow your business. Companies that use BulkMaster advanced haulage software do more with less staff. They can expand quickly without adding overheads or extra admin.
Simple
BulkMaster's easy-to-read and simple controls take no time to master. This is a totally intuitive system, even for the technophobe. What the user needs at any given time is clearly available.
Robust
BulkMaster is built on the award-winning FileMaker platform. It's super-fast. It can work effortlessly for a small office, or handle up to 250 simultaneous users. We offer a fully managed cloud backup service.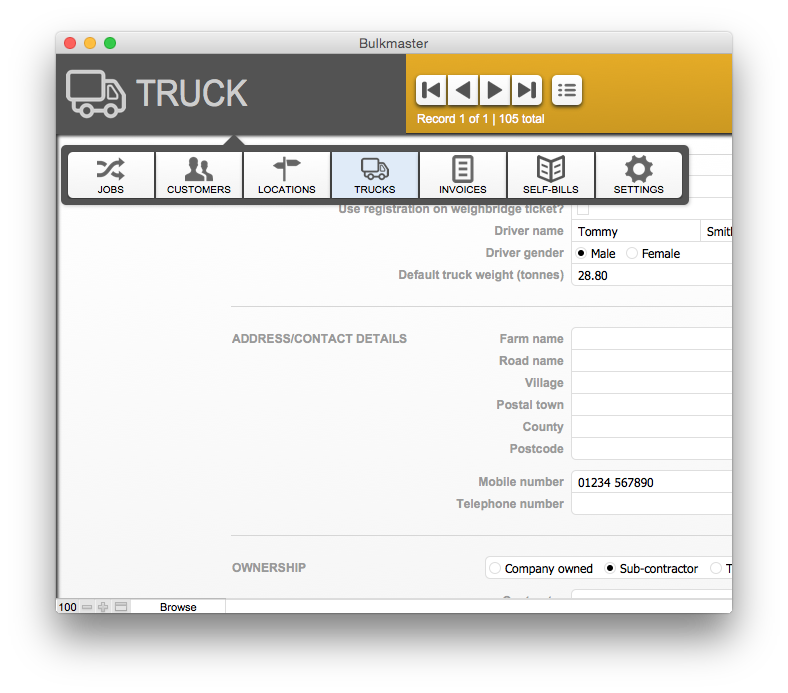 Comprehensive
BulkMaster handles subcontractors, fleet-owned, rented trucks and outsourced jobs.  It is platform independent: it operates on both Windows and Mac computers.
Practical
BulkMaster was written in partnership with a real live haulier, 'the man on the ground', so it really does do what it needs to do, not what some IT bod thinks it should do.
Customisable
Need a custom feature, or something specific to your business? No problem. We can create special features to match your requirements. BulkMaster can be tailored to the needs of YOUR company.
Interested?
Contact us for a no-obligation discussion of your requirements